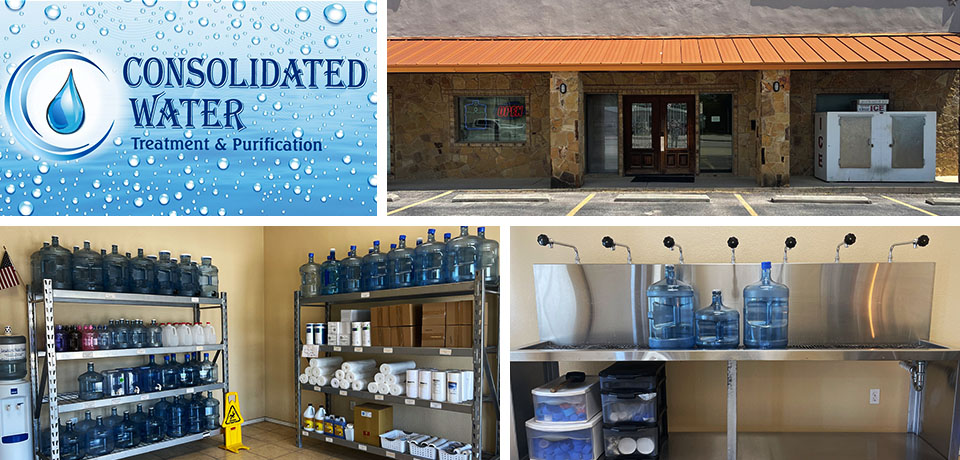 Our store is located at 711 South Water Street (Hwy 281) in Burnet, Texas.
Our store hours are:
9am – 5pm Monday-Friday
We sell purified water by the gallon. You can bring your own containers, or we have many different sizes that are available for purchase. All new water jugs purchased come with a free fill. We also carry many different types of water filters, housings, and water treatment supplies. Additionally we carry salt and potassium for your water softeners.
We specialize in custom built water softener, water filtration and water purification systems also. Additionally we service and maintain the systems we sell. We have been helping homeowners and business owners in the Texas Hill Country since 2007.
---
Call us at (512) 756-2100 or Email Us and schedule a consultation today!