Horseshoe Bay Water Softeners
Horseshoe Bay Water Softeners
Horseshoe Bay Water Softeners, Bulk Water & Water Treatment Systems
Choosing the right Horseshoe Bay water softeners or treatment systems for your home can be overwhelming. That's where our water specialists at Consolidated Water come in to help.
At Consolidated Water, we understand how water quality issues can affect your health, environment and budget. Since 2007, we have been providing Horseshoe Bay and Central Texas residents with efficient and reliable custom water treatment systems.
We build and install custom Horseshoe Bay water softeners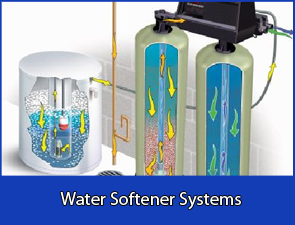 We don't install water softeners or treatment systems that you will find in Lowe's or Home Depot. Instead, we custom build a water treatment solution that is right for you. We hand select the best components and equipment available to ensure that you will receive a high quality, fully functional and efficient water treatment system. When our specialists install your custom water treatment system, you can feel at ease knowing you will receive the following:
Good quality H2O
Great flow rate
Reliable and efficient equipment
Superior customer service
In addition to installing softeners in your home, we also build and install customized systems to remove Iron, bacteria, Hydrogen Sulfide (rotten egg smell), and any other water problems you may experience. We use the following to get you the best results:
Filtration Systems
Reverse Osmosis Systems
Ultra Violet Systems
Combination Systems
Consolidated Water now offers Bulk Water delivery services for up to 2,000 gallons per load. Our water is potable and can be used to fill cisterns, swimming pools, bulk water containers, etc.
We can help you with any type of water quality issues you have!
As a member of the Texas Water Quality Association, and TCEQ licensed water specialists, we KNOW water and take pride in assisting our clients with any type of water quality and water problems issues they have.
In fact, we are not limited to only building and installing water softeners and treatment systems; we also fix a myriad of other water issues. If you have problems with lake water, well water, municipal or community water or any other type of low quality water issues, we can help you resolve those too!
At Consolidated Water, we want to make sure you are truly happy with the water treatment systems we build and install. This is why we provide service and repair options for any water treatment system you may have, including water systems that were not installed by us.
We service homes and offices all throughout Central Texas!
If you own a home or business outside of the Horseshoe Bay area and would like us to build and install a water softener where you reside, we can come to you! We service a wide variety of counties, towns, and cities throughout Central Texas and the hill country. These counties include the following: Burnet County, Williamson County, Llano County and other counties. Some of the cities and towns we service include:
‣ Bertram
‣ Burnet
‣ Cedar Park
‣ Granite Shoals
‣ Highland Lakes
‣ Kingsland
‣ Lampasas
‣ Leander
‣ Liberty Hill
‣ Llano
‣ Marble Falls
Discover why many Central Texas residents prefer our Horseshoe Bay water softeners, bulk water and systems installation service.
When it comes to resolving water quality issues, you want a team of skilled and knowledgeable specialists to guide you in the right direction. Whether you need a water softener, a water filtration /purification system, or any type of water treatment system, you can feel confident that Consolidated Water will provide you with the most efficient and reliable equipment that matches your needs and your budget. We also see bulk water and R/O water by the gallon. Call us to request a consultation and discover how we can help you improve your water quality issues.
---
Call us at (512) 756-2100 or Email Us and schedule a consultation today!