Marble Falls Water Softeners
Marble Falls Water Softeners
Marble Falls Water Softeners, Bulk Water & Water Treatment Systems
Since 2007, Consolidated Water has been providing Marble Falls and other residents in the hill country of Central Texas with high quality water, reliable water treatment, water softeners and friendly customer service. Owner, Chris Bostic has a passion for helping Central Texas residents improve their water quality. As a lifelong resident of Burnet, TX and a former septic system installer for his family's construction business, Bostic learned about water quality issues and how they affect human health, the environment, and home appliances.
Why choose our Marble Falls water softeners?
We don't install water filtering or softening systems sold by a big box home improvement store. We actually "cherry pick" the best individual components and equipment available so we can build you a top quality, functional and efficient water softener or purification system. As TCEQ licensed water specialists, and a member of Texas Water Quality Association, we want to ensure you receive the highest quality treatment system that you can afford. When you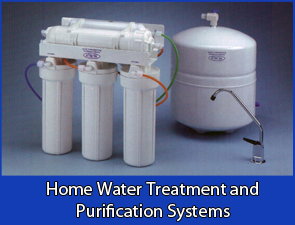 have us build and install a water treatment system in your Marble Falls home or business, you can expect:
An improved flow rate
Good quality water
Reliable and efficient equipment
Exceptional customer service
Additionally we can build and install customized systems to remove Iron, Hydrogen sulfide (rotten egg smell), bacteria, and any other water problems you may have. We use:
Water Filtration Systems
Reverse Osmosis Systems
Ultra Violet Systems
Combination Systems
We are not limited to just building and installing water treatment systems for your home or office. We also resolve issues with well water problems, lake water, municipal or community water situations or any type of low quality or problem water issues.
Consolidated Water nows offers Bulk Water delivery services for up to 2,000 gallons per load. Our water is potable and can be used to fill cisterns, swimming pools, bulk water containers, etc.
We provide service and repair for most types of water treatment systems
We are committed to service and dedicated to making sure you are completely satisfied with the Marble Falls water softener or water filtration installation and service we provide. If you already have a water treatment system from another manufacturer at your home or office, we can service that as well!
Not only do we service Marble Falls, we service a wide variety of counties, towns and cities throughout Central Texas and the hill country. These counties include; Burnet County, Williamson County, Llano County and others. Some of the the cities and towns that we service include:
‣ Bertram
‣ Burnet
‣ Cedar Park
‣ Granite Shoals
‣ Highland Lakes
‣ Horseshoe Bay
‣ Kingsland
‣ Lampasas
‣ Leander
‣ Liberty Hills
‣ Llano
Call us to discover how we can improve your water quality with one of our top grade water softeners or water treatment systems today!
When it comes to improving the water quality of your home or office, you want a fast and reliable water treatment company with a top-notch success rate and great customer service. That's why many Central Texas residents choose Consolidated Water to take care of all their water quality issues.
Whether you need a customized water softener, water filtration system, water purification system, or any type of water treatment system, you can rest assured the team at Consolidated Water can get the job done! We also sell bulk water and even R/O water by the gallon. We encourage you to call us for a consultation. This way we can provide you with an honest recommendation of the best system for your needs.
---
Call us at (512) 756-2100 or Email Us and schedule a consultation today!